Discover more services in Intersport Crest Voland
Snowshoe experience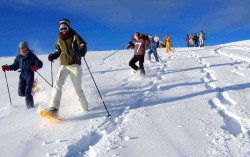 Vincent and Helène are hiking guides and would take great pleasure in helping you discover nature through forest walks in the heart of the Val d'Arly.
Outings are adapted to any level (beginner to expert) and are organised on a half-day basis (morning or afternoon). They also offer a nocturnal outing by the light of the moon with a Savoyard meal in a real Mongolian yurt.
Boot fitting : Take care of your feet !!!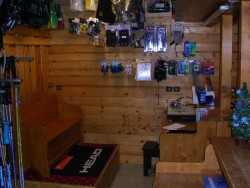 Too many people are not comfy in their boots (pain, discomfort) and don't realise that there are solutions for making your feet feel better.
CONFORM'ABLE is our partner and offers a whole range of effective products and techniques: heat-moulded insoles, adapted boot shells, reinforcements, etc.
YOUR FEET ARE UNIQUE and boots are manufactured in bulk.
Let a professional take care of your feet and customize your boots so that they become YOUR BOOTS.
We also offer specially adapted socks developed by Sidas for skiing and hiking called X-SOCKS: 'the best in the world' (Trekker's World's verdict in April 2002).