Welcome to INTERSPORT CREST VOLAND - Savoie Mont Blanc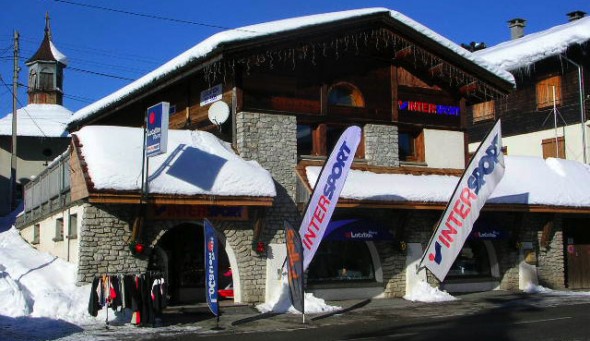 The snow is waiting for you…as is all Crest Voland's INTERSPORT team.
The shop is located 150 metres from the largest ski lift in Crest Voland.
Patrick and Bella and the entire INTERSPORT team are here to look after you and provide advice on choosing your ski or snowboard equipment, your gear, your clothing and your accessories.

You'll find all the popular brands and at the best prices in our sales area :
ROSSIGNOL-SUN VALLEY-OXBOW-RIPCURL-VOODOO-LUTHA-BANAMOON-FLEUR DE SEL-CEBE-BOLLE-CARRERA-KANA BEACH
We have a first class workshop with the latest technology for the best ski maintenance. Boots are dried, cleaned and disinfected after each use and meet quality standards. A 'boot fitting' service is available to solve all your foot and comfort problems and customize your boots.

We are open 7 days a week from 8.30am to 7.00pm during the school holidays and from 8.30am to 12.15pm and 1.30pm to 7.00pm at all other times.
INTERSPORT Crest Voland
Amélie MOLLIER
Le Crest
73590 CREST-VOLAND

Phone : +334 79 31 73 76
Fax : 04 79 31 79 13